Mr. Yoda Ears graced our lives from the summer of 1995 until August of 2011. He was born in New Jersey in April 1995.
Mr. Yoda Ears Fuzzybutting
Every cat knows when the heat goes on in the morning to "fuzzybutt;" to wit, to sit himself down on a heating register and to enjoy its warm eminations.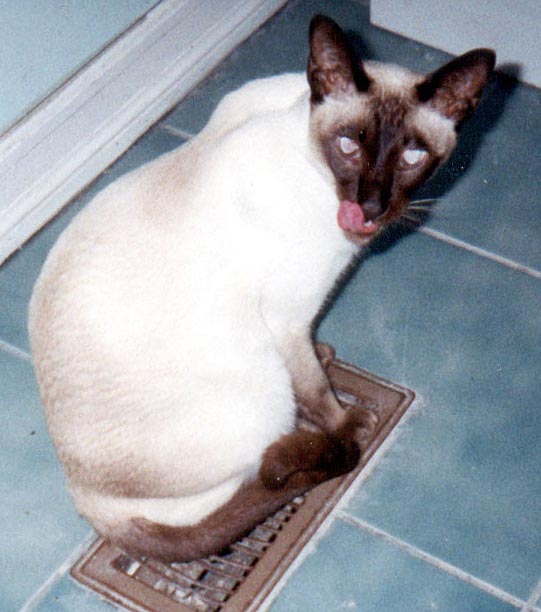 Mr. Yoda Ears Approaching the Food Bowl
Yum, time for some smelly wet food!